Greatyardmaster is reader-supported. When you buy through links on our site, we may earn an affiliate commission.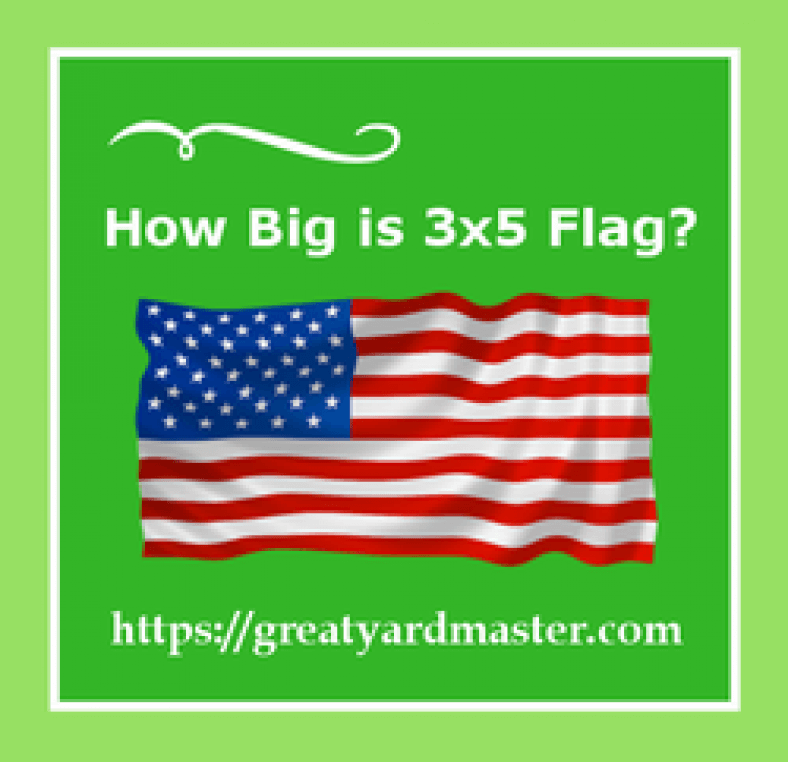 Are you looking forward to the great federal holidays? A proper occasion to raise the honorable US flag is several months later. Easter and Mother's Day are not federal, but popular family holidays. So is Father's Day. Nevertheless, you are to be ready to show your patriotism soon. How big is 3×5 flag? It's a common size. It's comparable to human height, typical loose pieces of clothing or so. A small dose of jokes or humor would be opportune. If you don't turn them into reality, of course. Thus, you are to display your best American flag respectfully. How to do it? Let's discuss some core aspects.
Weather and Moral Concerns
Do you raise your best available flag in winter? It might be not possible up to the end of spring. Wait for the proper occasion. I guess the soonest one is on Memorial Day. Last Monday of May lets you rather mourn than celebrate. Meanwhile, raising your national flag is a must.
Do you wonder what are the dimensions of a 3×5 American flag? It seems to be a funny question. Joking apart, you are to realize that it's not a decoration. According to the Flag Etiquette, you can't use it as:
clothing;
drapery;
receptacle;
promotional material;
decoration.
It's illegal to draw or write on it. The weather matters, as well. You shouldn't fly a flag while it's raining. Windy weather might also destroy the fabric. Best material for outdoor flags, like nylon or polyester, are all-weather. Synthetic fabrics withstand even heavy rain or thunderstorm. They don't absorb moisture. But it won't comply with the rules of Flag Code. During inclement, stormy or breezy weather, you are to lower, fold it and store it in a safe, dry area.
See interesting information about best residential flagpole for you!
What is the Size of a Normal Flag?
Minimum and maximum dimensions of an American flag are not out of control. An Executive Order regulates them, together with other specifications. Executive agencies are eligible to fly only standard-size flags. They should not be smaller than 1.32'x2.50'. The largest possible dimensions are 20×38 feet.
Residential sizing is not so strict. It's rather intuitive. But don't forget to consider several critical points. A flag is to fit your best residential flag pole. Let me site the most popular cases.
| Type of Pole | Pole Height, Ft. | Flag Size, ft. | Flag Size, in. |
| --- | --- | --- | --- |
| House Mount | 5 | 2-1/2 x 4 | 30x48 |
| House Mount | 6-8 | 3x5 | 35x60 |
| In Ground | 8-10 | 3x5 | 35x60 |
| In Ground | 15-19 | 3x5 | 35x60 |
| In Ground | 20-25 | 4x6 or 3x5 | 48x72 or 35x60 |
Your flag is to be visible from a street, road or sidewalk. Additionally, you can display it against a house wall or even on a motorcar. In this case, you can suspend it vertically or horizontally. But the union is to be on the top left side.
How Big is the Union on a 3×5 Flag?
Canton of the US flag is the most decorative area. It contains 50 stars on dark blue background. They represent the current 50 states within the USA. Manufacturers commonly sew the stars manually, embroider or applique them. There is no official meaning of the blue color. I guess it might symbolize sea or ocean.
13 red and white stripes represent original 13 British colonies. Producers commonly sew them while embroidery is also possible. Thus, canton or Union is to be always in the upper hoist. That is the top left corner. Authorities officially call it a position of honor.
What size is a 3×5 flag folded? It should be about 13.5" x 6.75". You can fold it and place into the special Display Case. Meanwhile, the Union takes about a quarter of the flag. Standard proportions exist. Thus, its width always makes 7/13 of the flag width. Length makes 0.76. I guess, if the flag width is 3 feet, the Union should take about 1.6 x 2.3 feet.
How do You Install a Flagpole in Your Yard?
Are you going to install a durable flag pole in your yard? It's a great way to honor your country. A free-standing, heavy-duty structure beautifies your front yard. It dignifies it, increasing visibility of your honorable US flag. It waves proudly high in the air, creating a feeling of pride, trust and happiness.
What size flag pole do I need for a 3×5 flag? Commonly, it should not be taller than 15-19 feet. In-ground installation allows raising larger flags. It might measure 4"x6" or 5"8" apart from:
Wall-mount installation.
Open or raised flagpole location.
High risk of hurricanes and severe storms.
I guess you'd buy the largest, top-quality, heavy-weight US flag. Embroidery and sewn stripes are beneficial. Durability and weather-resistance would be necessary for outdoor use. Meanwhile, if you live in a potentially windy area, flag pole height may become critical. Strong winds up to 70 or 100 mph may damage the structure and the flag itself. Thus, you would compromise its height and dimensions. A deeper, more reliable foundation is also necessary. I hope I was able to give an answer to the question of how deep should a flagpole be in the ground?
Can the American Flag Be Flown at Night without a Light?
Etiquette is not obligatory. It adds up to a mixture of maritime tradition and law. According to the recommendations, you are to display the flag from sunrise to sunset. If you fly it at night, forgetting to lower your flag in time, it's not a crime. You get no punishment, but for the feeling of shame.
Authorities won't arrest you, as it's not illegal. During the Independence Day celebration, it may happen. Various activities may distract you, like:
parades;
BBQs;
family and friends' get-togethers;
outdoor trips;
firework displays.
Won't local authorities cancel them this year? I hope, these openings take place. At least, recent restrictions ease brings us hope. Thus, going out to a restaurant, leave at least one light on. It makes your beautiful flag visible and recognizable.
It still might look yellowish after a long display. Is it disrespectful to wash an American flag? You should never soil it. Your beautiful flag can't touch the ground in any conditions. Delicate, proper care is possible.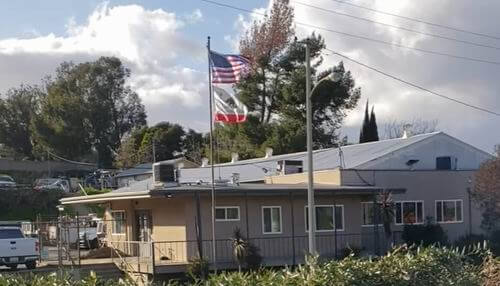 Bottom Line
If it's still cold and windy now, take your time. A couple of months remain till the great federal holidays. But at least one, beautiful, top-quality American flag is to be at hand. Haven't you bought it yet? Shopping doesn't take a lot of time. Installation of a suitable flagpole might be time-consuming and tricky. See about it beforehand.
Additionally, display your perfect flag respectfully. Maintain it carefully. Wash it by hand in warm water with mild soap or detergent. Air dry your flag or lay it flat while it's wet. Professional dry-cleaning is preferable. It keeps bright colors from bleeding. This way, you enjoy the charming look of your display proudly and have fun.